older, wiser, more cutthroat than ever…
The video cannot be shown at the moment. Please try again later.
Yesterday completed our 5 month Balinese time warp. It took eating the same breakfast in the same hotel with the same irrepresible two small people to feel like the circle had been completed. This may, in part, be because Egg has been going on about the breakfast at this hotel almost daily since we left. And so it was with a building sense of anticipation that we dragged ourselves out of the first real airconditioning we've had since leaving here last May, and down to the poolside breakfast room that offers such Egg-friendly fayre (as we were to discover, precious few other places would meet these exacting standards).
Prior to this, we spent a week at with 'Uncle Timmy' and 'Auntie Brenda' across town in the shadow of the Menara KL. Theirs is a lovely, spacious flat, in a great part of town. We thoroughly enjoyed our time there, although we might have been just a little on edge owing to the unpredictable playing habits of two energetic boys under six. Still, it was great to catch up with Tim, who was our first first flatmate(and BFF) after we got married in 1996, as it was to meet Brenda and get a my ass whipped in squash (although yesterday's rematch has us back at evens, and me staggering around on stiff legs and groaning like Homer's dad)
Continued visa wrangling looks to be the forecast for the rest of this week, then we will be back on Goan service with Uncle Chancey from Friday. bing bong!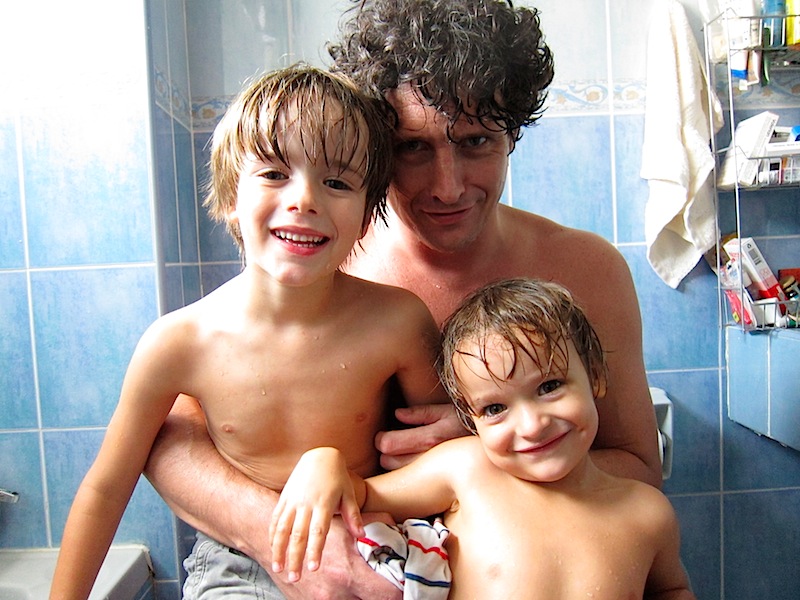 Three Imaginary Boys wreak havoc with one hose (called the Bum Blaster, apparently)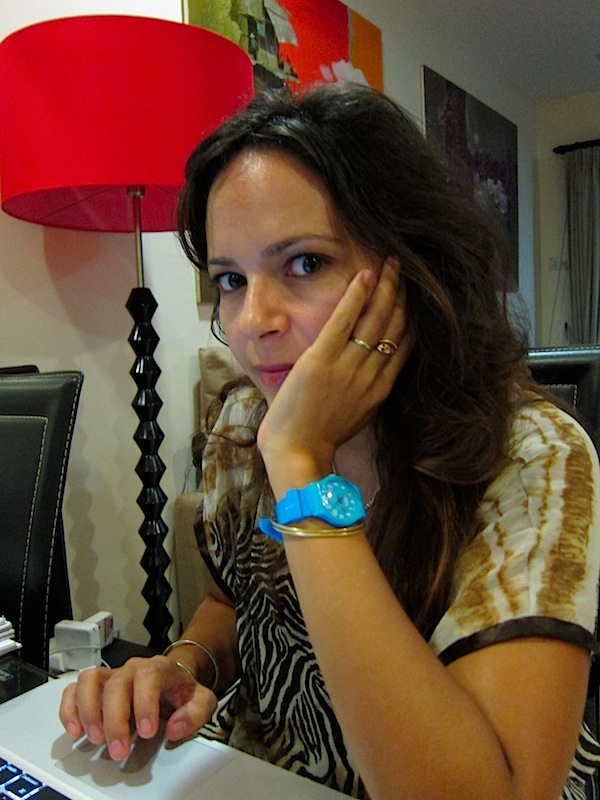 Tash sporting the latest Two Ringgit timepiece chic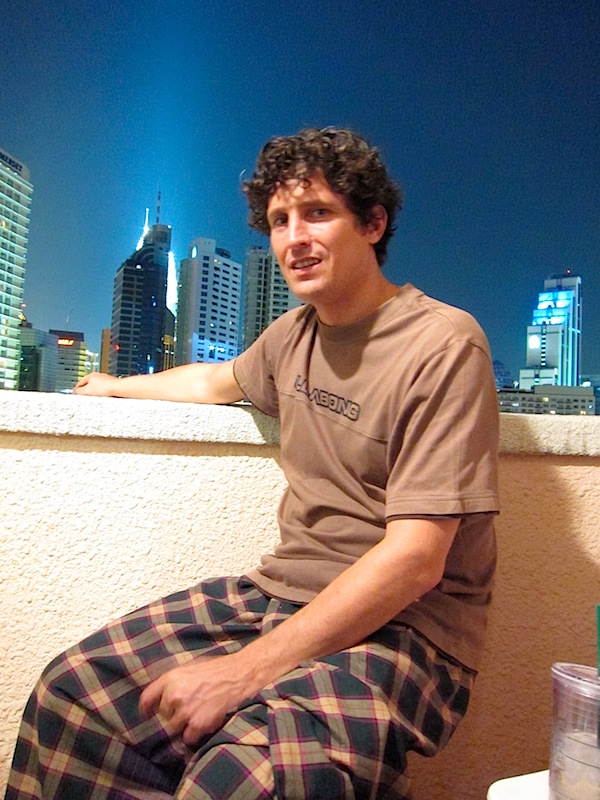 Uncle Timbo and his skyline.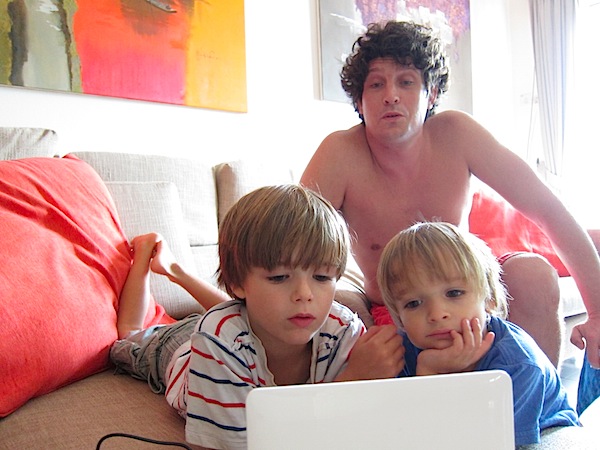 One of these three kids still finds Toy Story amusing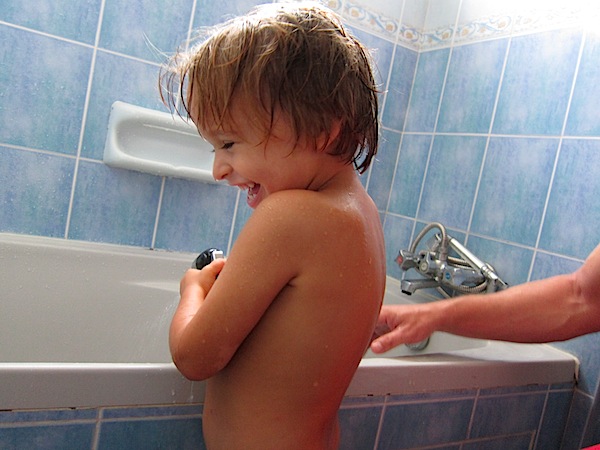 Caught wet-handed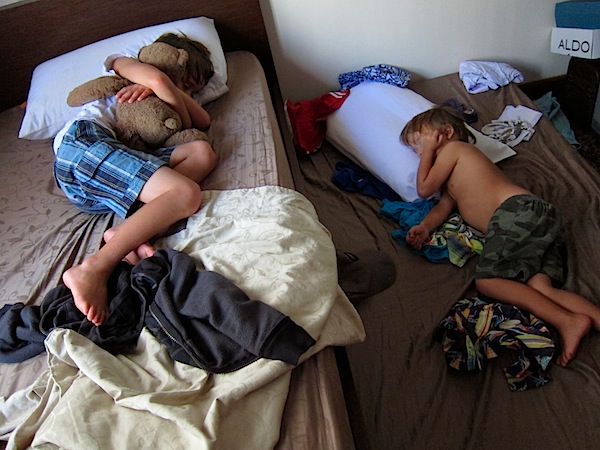 Water fighting is exhausting work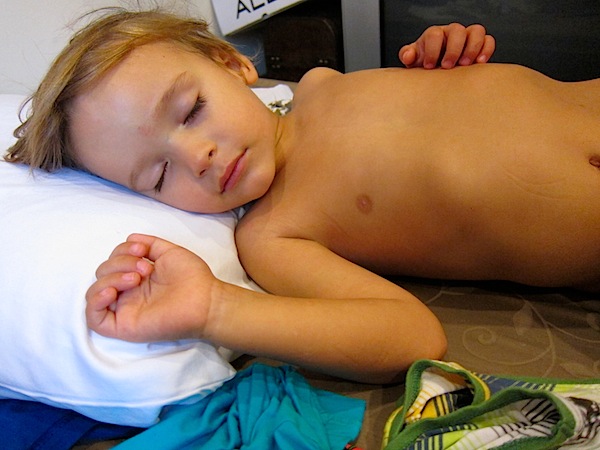 The deep sleep of the very naughty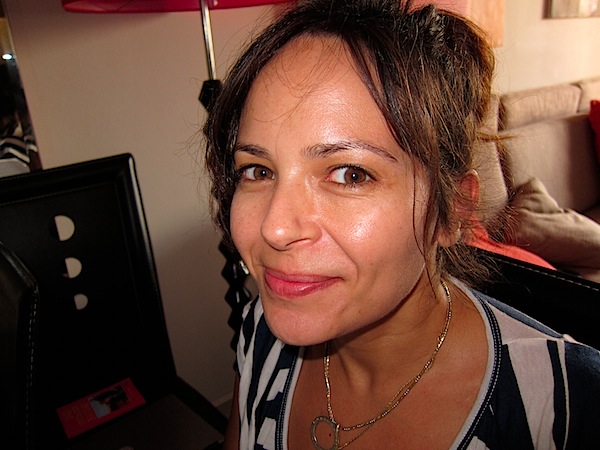 My new camera has smile recognition.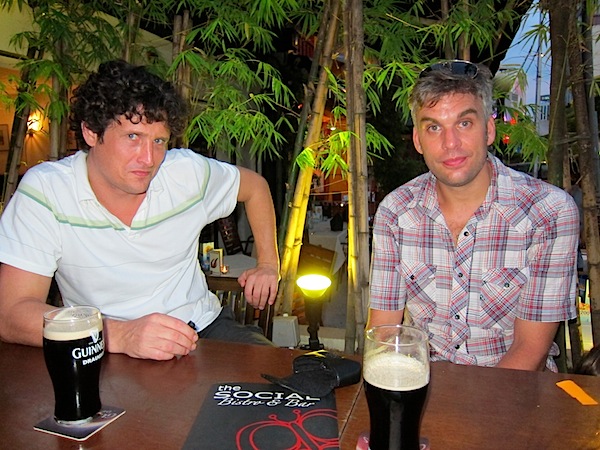 struck dumb by my first pint of real guinness in eight months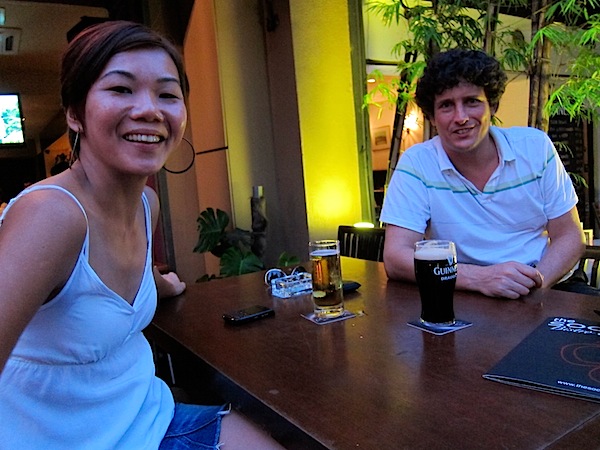 LIght beer in smaller portions is clearly the way forward.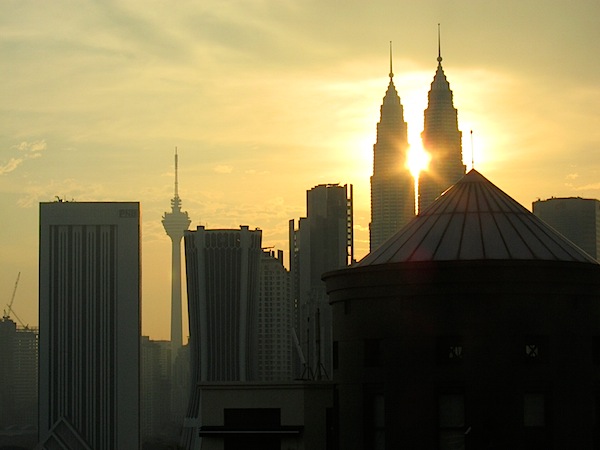 Straight down the middle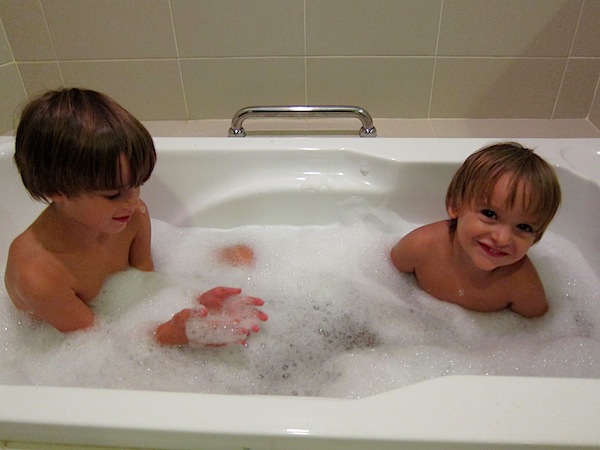 First bath in five months.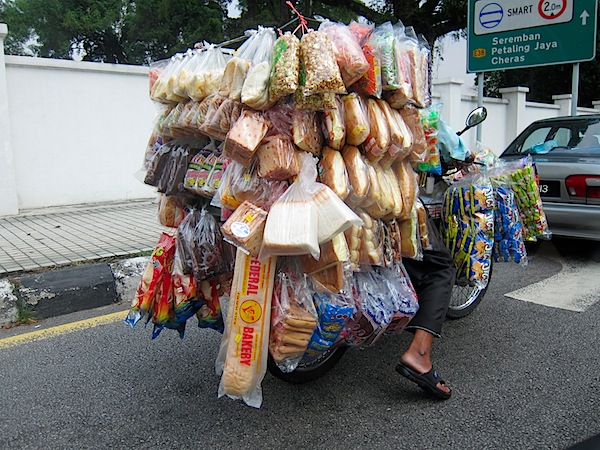 man consumed by roving pastries
(i would never have imagined such a thing as a breadmobile existed, let alone discover that they varied by country)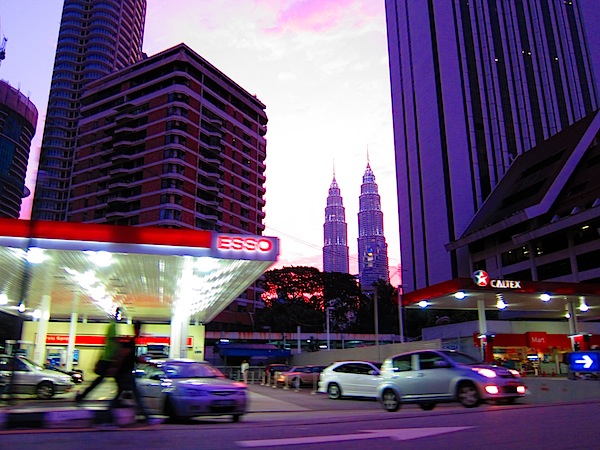 petrol station. petrol towers.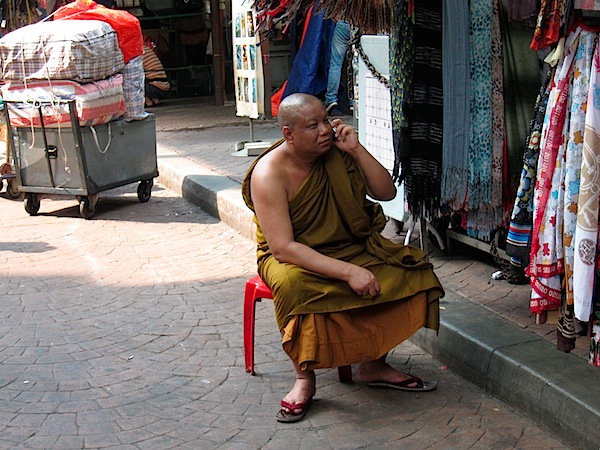 the modern monk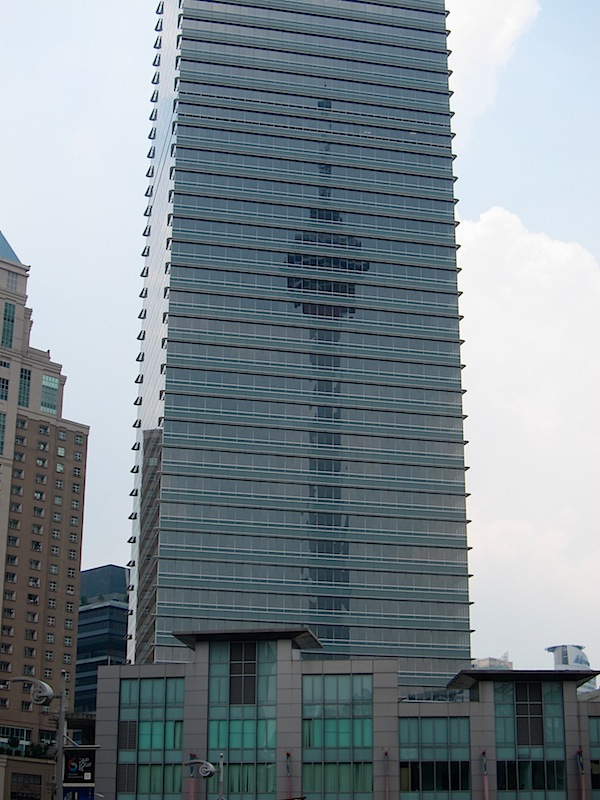 Menara KL in a reflective mood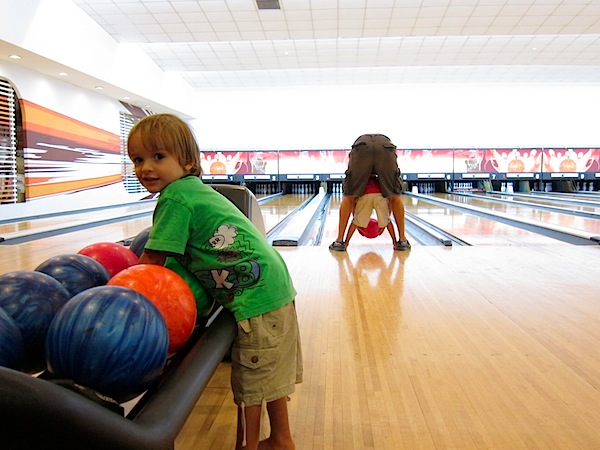 in hindsight (ahem), ten pin bowling is not the most sensible day out for the 4 to 6 crowd…
i'm quite fond of Dumps' designation for Kuala Lumpur. Despite being told the correct pronunciation, he politely replied that he would rather say it his way.
Which is another way of saying that we made it here safely, with only the usual hurdles of car sickness, wrestling matches, switched currencies, luggage limits, queues for queues and tipping protocols to overcome.
Even more encouraging, it looks as though the Indonesian government may see fit to issue a visa to our little band of cage fighters, processing the social visa required for more than a 30 day stay despite what looked like some potentially daunting circumstances (tickets to Bali already booked for Friday, Indonesian embassy closed tomorrow, being sent round the houses at the Embassy to a lot of shaking heads, being told by one person that we all needed to apply in person – did they know what they were letting themselves in for?). Finally, a kindly lady took pity on me, and we went through the labyrinth of forms together, asking some very unrelated questions in the process. With a bit of luck, our passports will be up in a few hours, and sighs of relief can become official.
KL itself reminds me of a sort of Tropical Toronto: large boulevards, laid out fairly griddish, and jammed with cars, a skyline featuring some monstrous skyscrapers (both the Petronas and KL tower are visible from half an hour away), a forest of condominium buildings, many under construction, and a general open friendliness on the part of the locals (gleaned, albeit hastily, from experiences with taxi, hotel, and street vendors). And (good lord) there is air conditioning everywhere. My feet nearly left the ground for sheer optimism on the way back from the embassy. Then i saw something very worrying: Deep Purple concert posters. Massive ones. Everywhere.
the long-suffering Bacon rinses off another coat of sick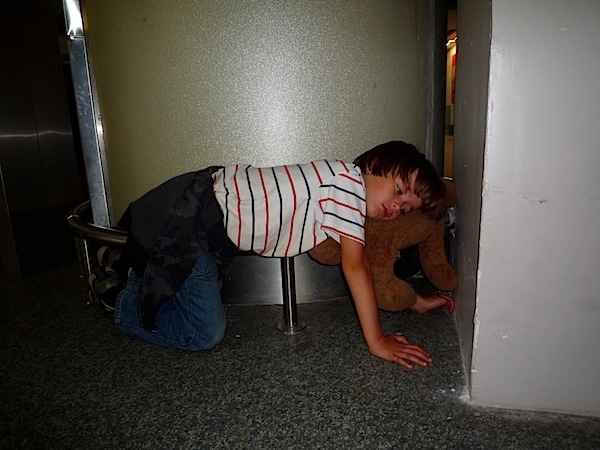 Egg tries to improvise a bed at Mumbai Airport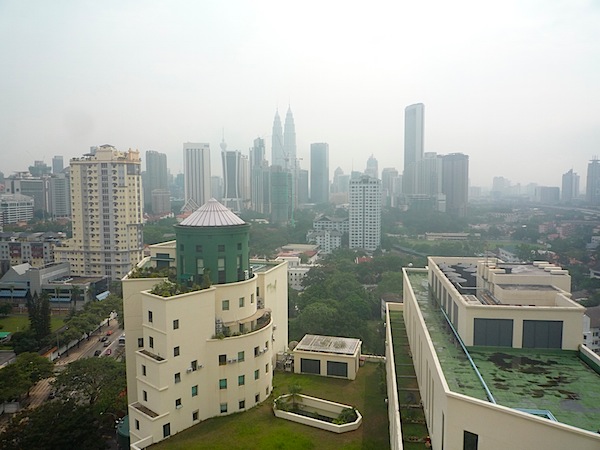 a hazy look west from the hotel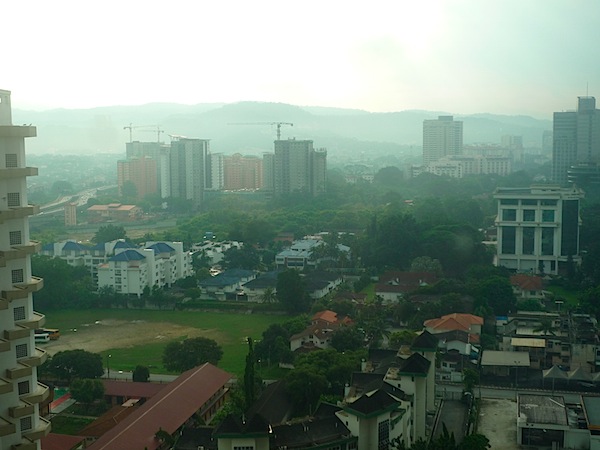 Ditto: the East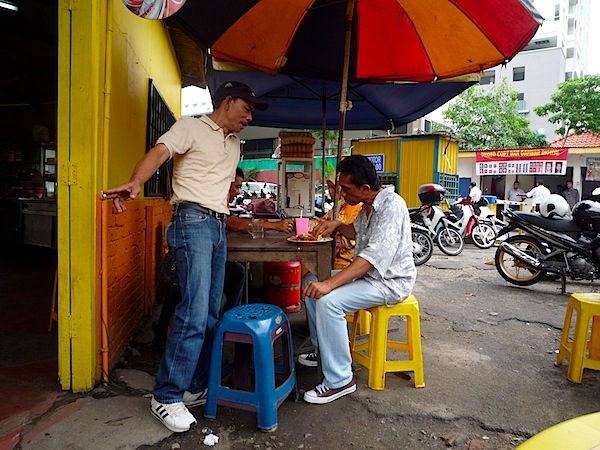 A smoking, eating, pointing kind of place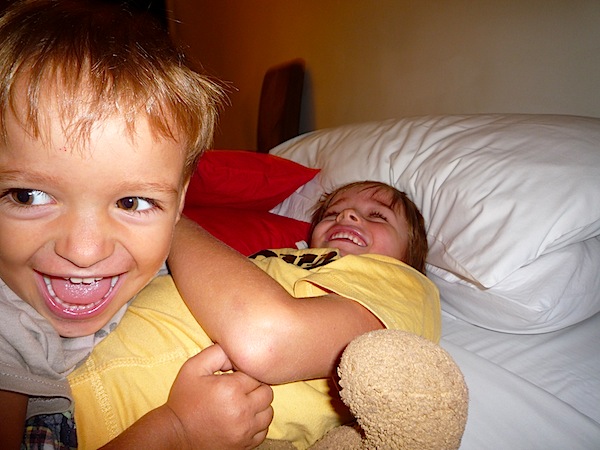 Hotel Room = license to wrestle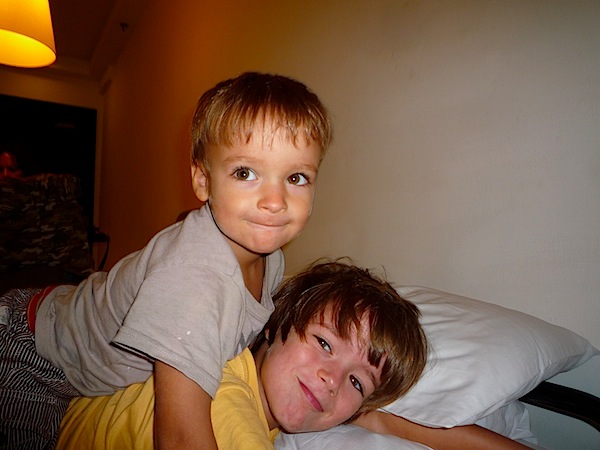 Round 2 goes to Dumps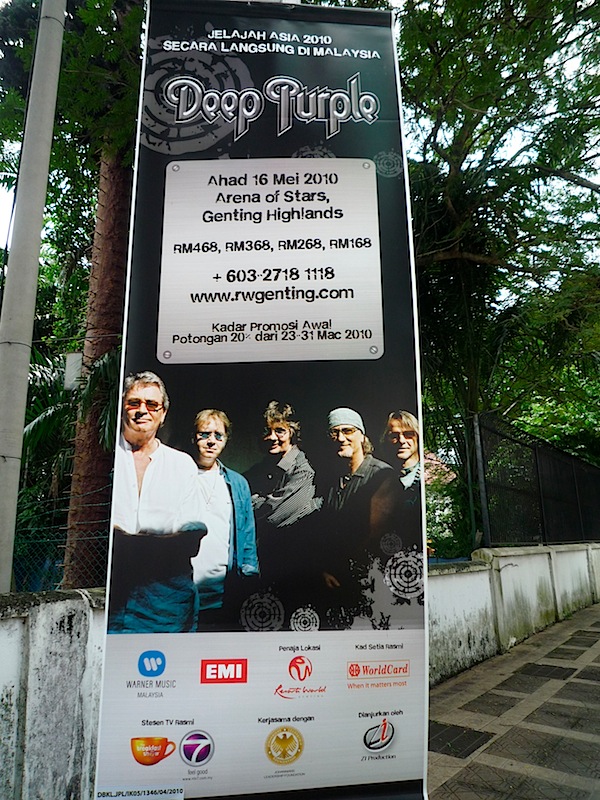 Apparently a bunch of smug british fogeys can still draw crowds…somewhere