Somewhat belated, owing to the sporadic availability of time/internet/functioning brain cells, but this a short and heartfelt word of thanks to the Balinese massive, who made our time there such a special one.
Difficult to say when we will be back, but be back we must. Here are some reasons: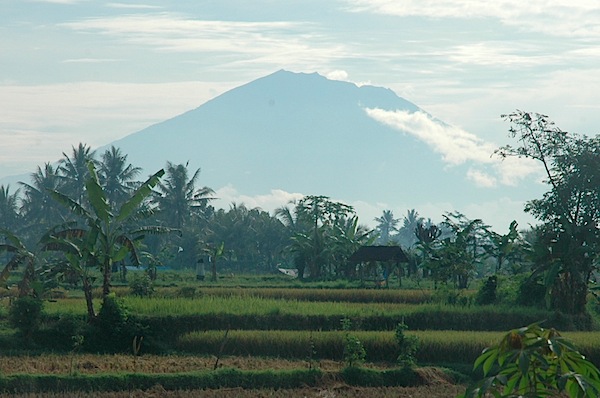 Agung: Bali's towering centre
(more in a basketball than a geographic sense.)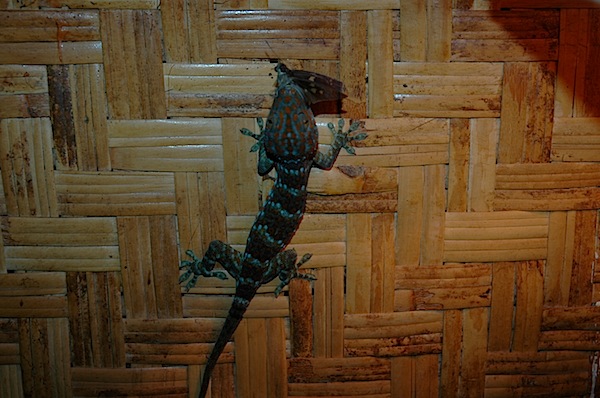 National Geographic unfolding on the wall in front of you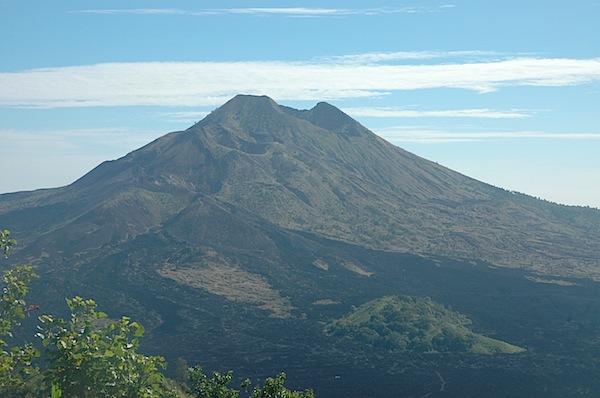 Batur – the more likeable, bikeable volcano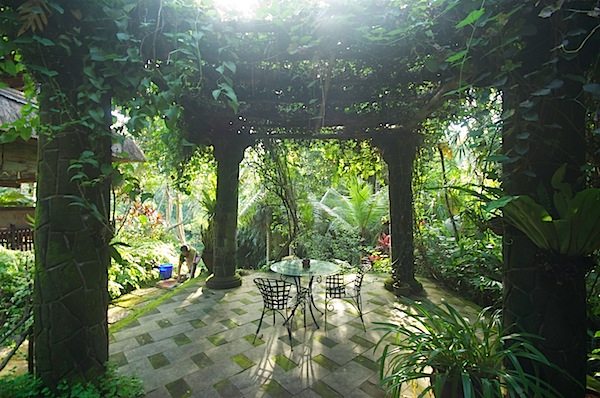 Having coffee here every morning…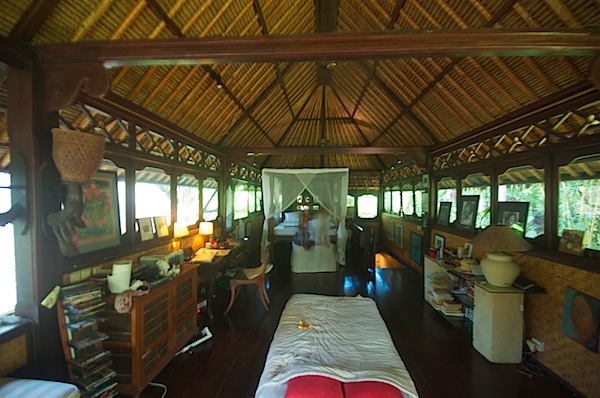 and going to bed here every night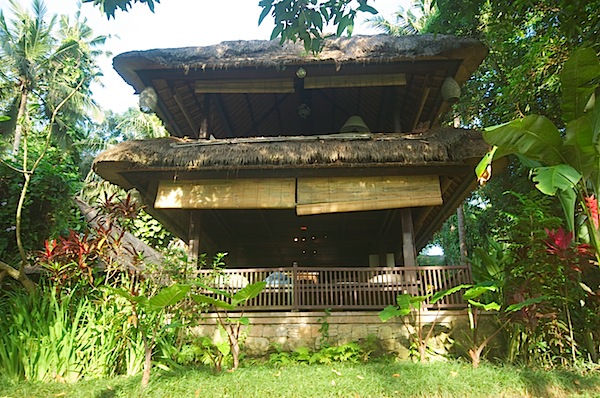 and looking down from here generally…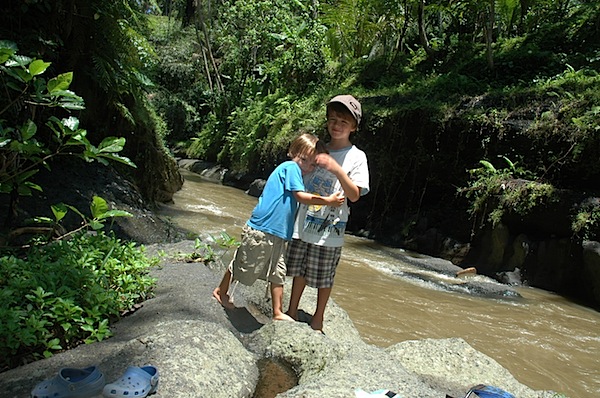 on our very own slice of the Campuhan river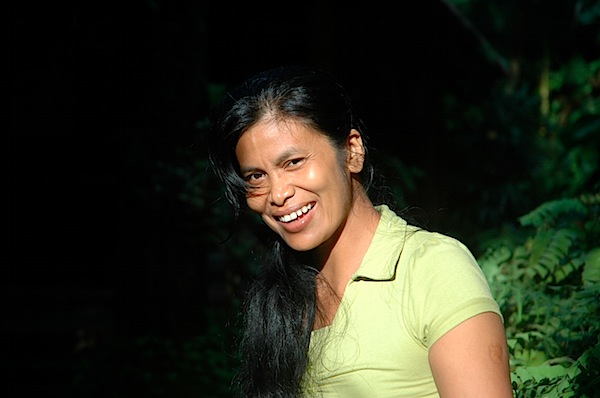 the fabulous Nyoman. Salad-maker without equal.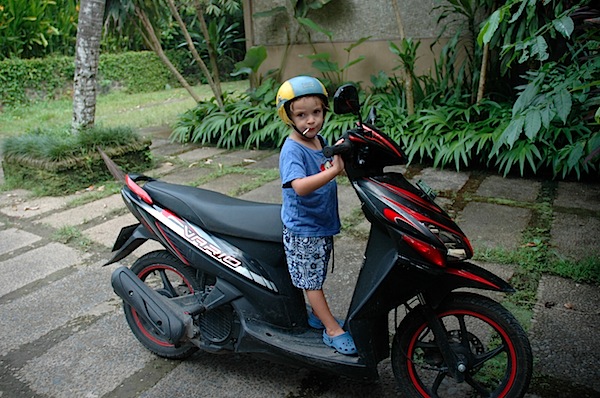 doesn't bode well, does it?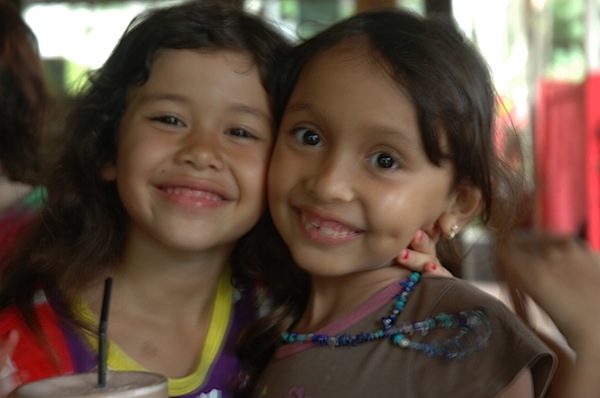 kids in bali: the graph is ridiculously skewed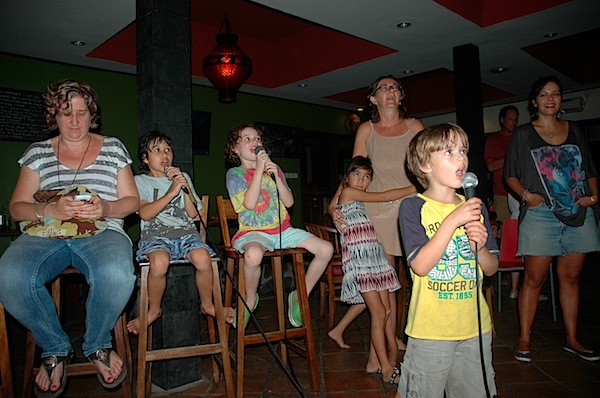 farewell karaoke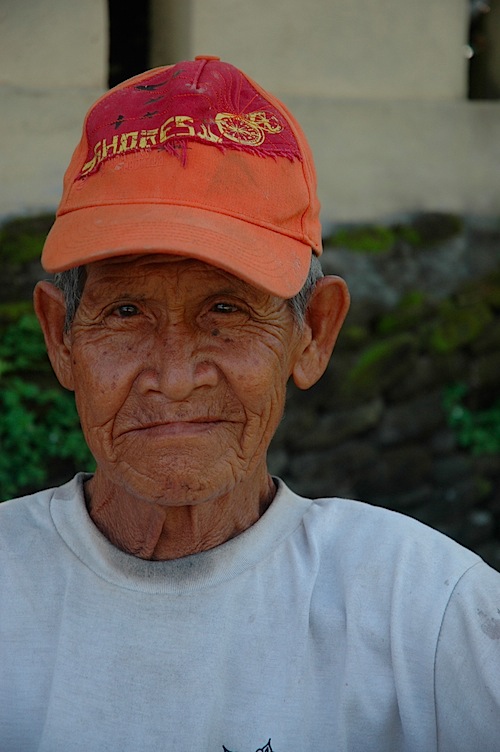 my all time favourite person in Bali…and possibly anywhere. just a shame i couldn't get him to bust out his usual, single-toothed smile for this photo.
it changed my day every time i saw it.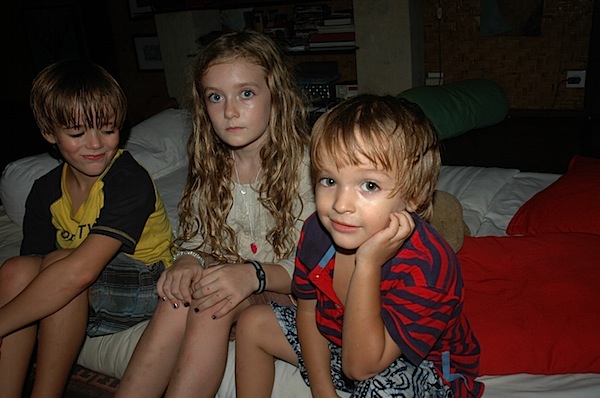 trouble masquerading as innocence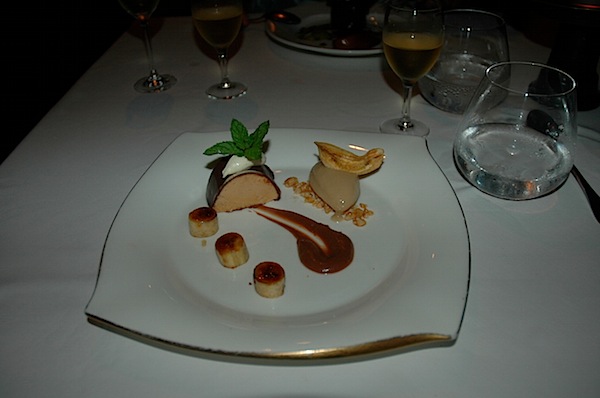 peanut butter parfait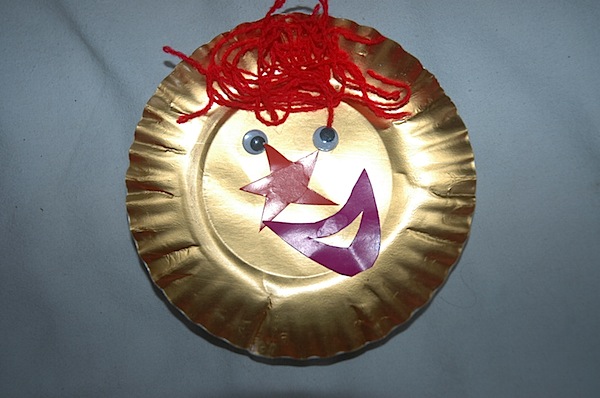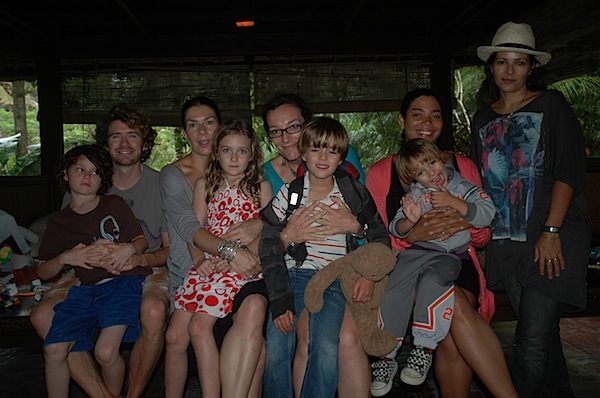 the fantastic friends we made.
thanks for such a great sendoff (all of them). you'll be sorely missed.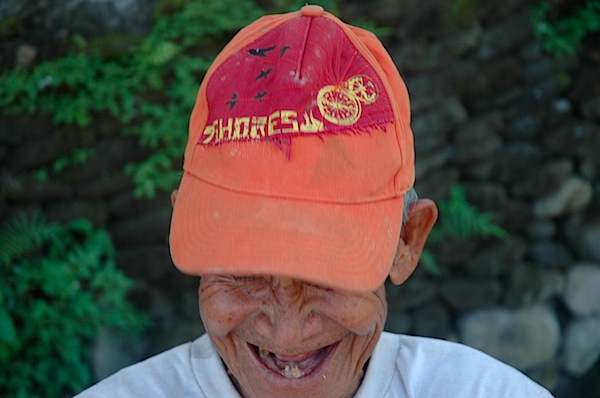 …i found the tooth.