Hard to believe, but that most anticipated of weekends has come and gone quicker than a whiff of distant toilets.
It was a bit of an odd one for several reasons:
weather – all four seasons rolled into one weekend that seemed to just keep rolling
an all-media blackout come Sunday: worked the SLR, which died, and then the phone, which also died. but there was a lot of output from those first few days. namely:

some videos (some of which may get cut down any minute by the copyright bot on Utube)

we met an owl
mud in quantities not seen since the Somme
despite yelling his name repeatedly, we never found Dan (or Darragh, for that matter)
our neighbours packed up at daybreak on Sunday, citing a 'Bad Glastonbury' (we weren't brave enough to ask if we contributed to the Badness, but, to our credit, we discussed how we could fix it for them for hours after they left).
[Team, you know who you are, and you know there are more: feel free to contribute your own bits of oddness in the comments…..]
highlights, to name a few:
Queens of the Stone Age – thanks to David, and his very generous back stage pass, i managed to sneak up alongside the Other stage and watch the entire gig from beside the smoke machines, about 20m to the right of the band. it was an up close display of some incredible guitar-based jousting, and probably the musical highlight of many a Glastonbury for me (a fact cemented by a chance run in with Josh as he came offstage, a quick shake of his massive, calloused, ginger hand and some effusive compliments from me)
Absynth: the twister of many a face, stomach and, i'm sad to say, morning
Fuck Off: it became the watchword(s) of the weekend, for which we discovered many interesting uses (including some that were actually kindly and pleasant). key phrase (Jamie): 'I've got three words for you, choose two of them….and then leave…'
Elbow: if ever there was a born festival band, or even more so, a festival anthem, these guys are it.
the Sun: after three days of pissing rain, battlefield conditions, and an emergent case of trenchfoot, every last ray from that shiny motherfucker on sunday was like a taste of Life Everlasting.
Somali pirates: who knew they could be expert Faffists with a penchant for Cider?
here are a few other highlights: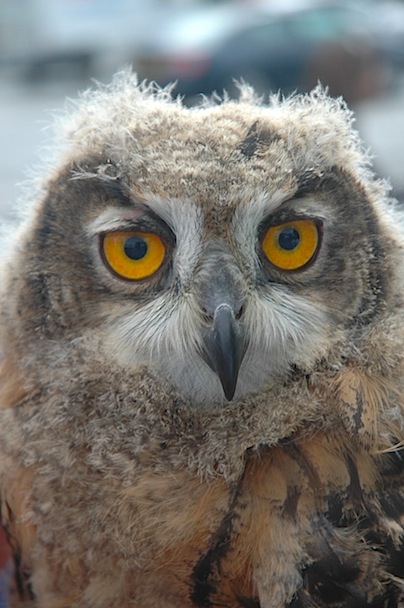 Not what you'd typically expect to meet at Bristol Services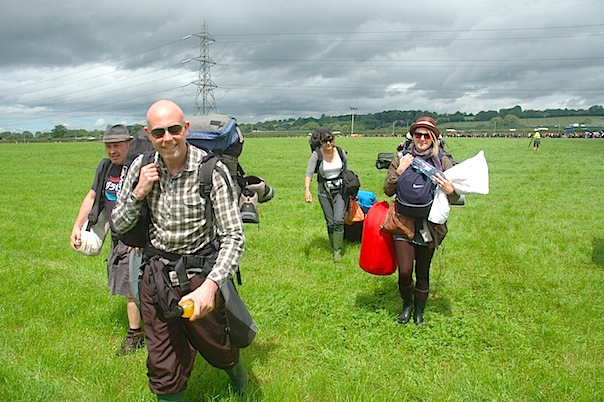 the sky should have been our first clue…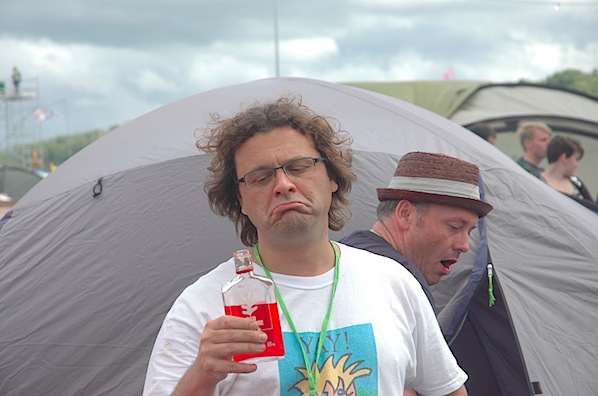 Absynth: it's been known to cause facial abnormalities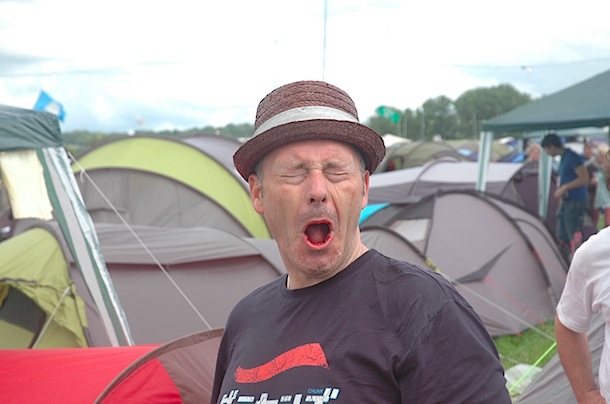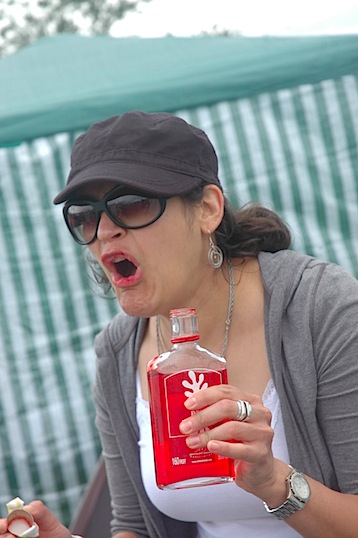 woops…. another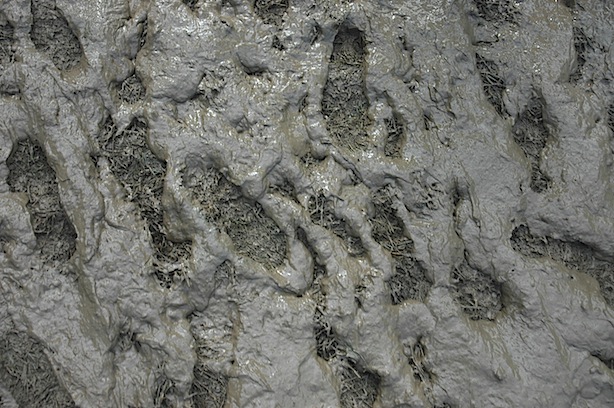 Say hello to my little friend….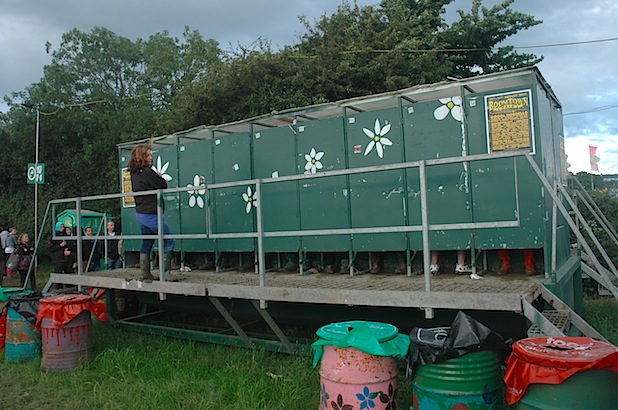 No one is taken in by the flowers….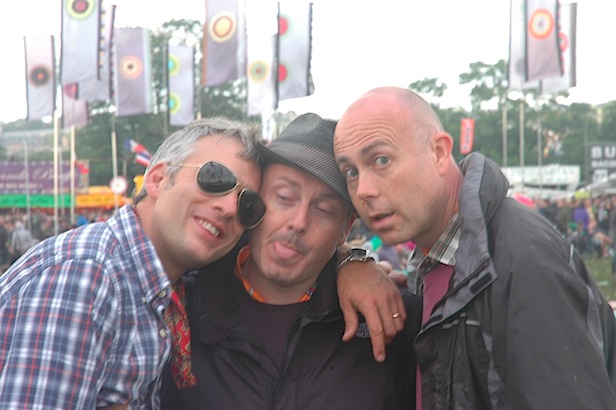 some slippery faces reported on site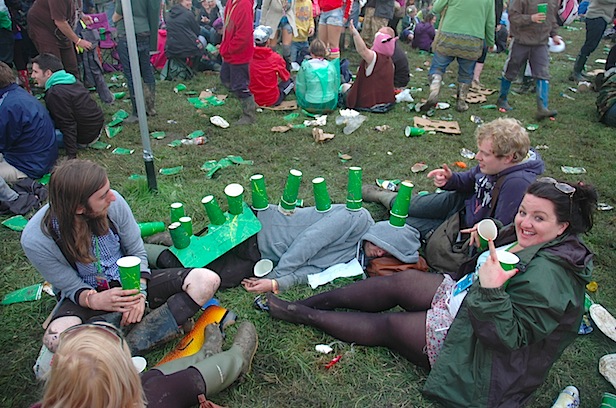 the spirit of creativity never sleeps….(ok, maybe it does if it's been up all night)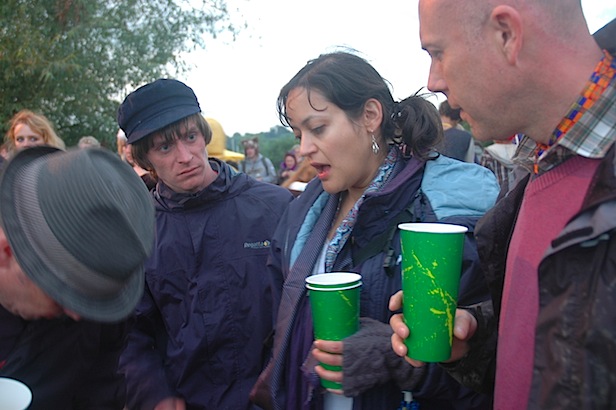 Liam Gallagher takes a passing interest in Kenz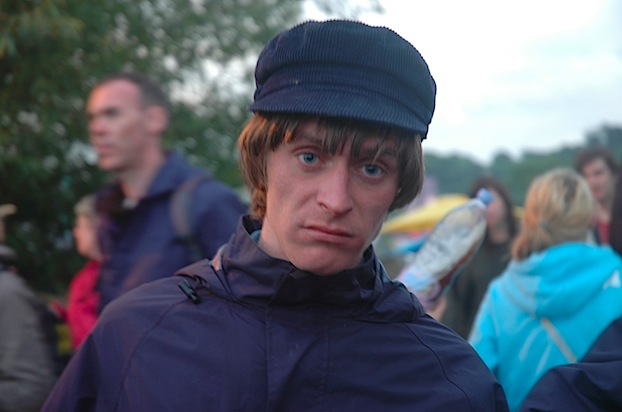 ….woopsie
\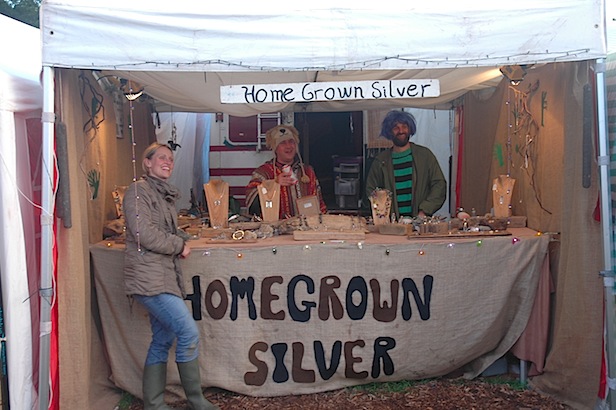 Not quites sure how this works…..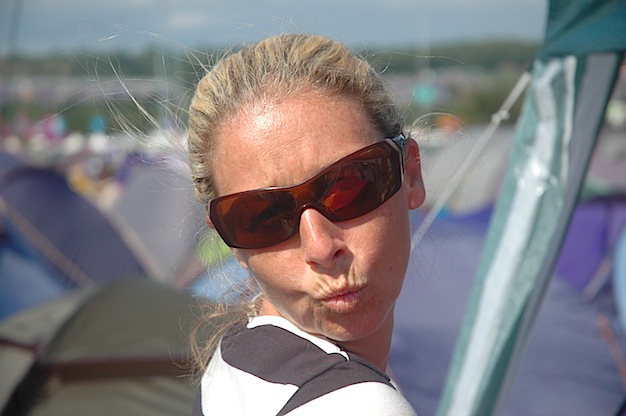 Our Neighbour Kim: she actually liked us before we discovered three very special words on Thursday night…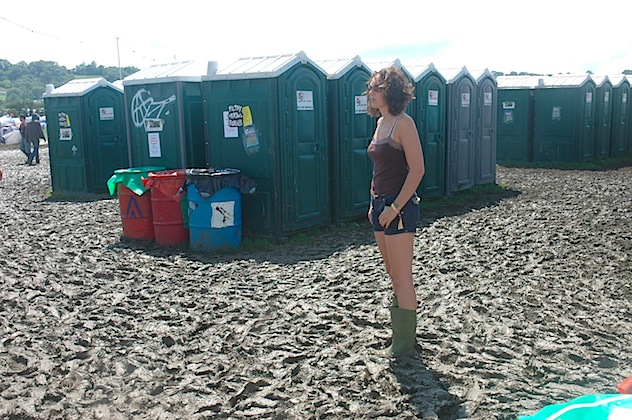 Searching for options
\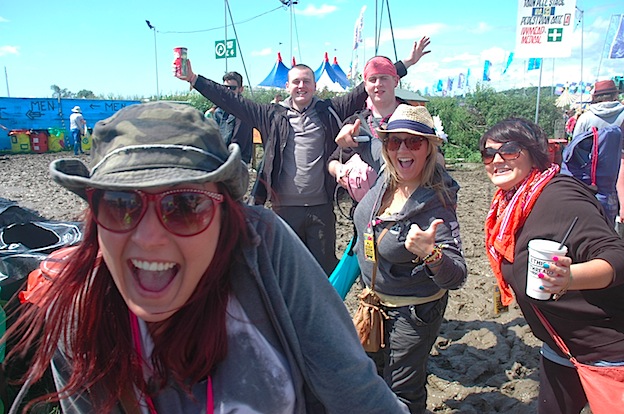 A big camera does funny things to perfect strangers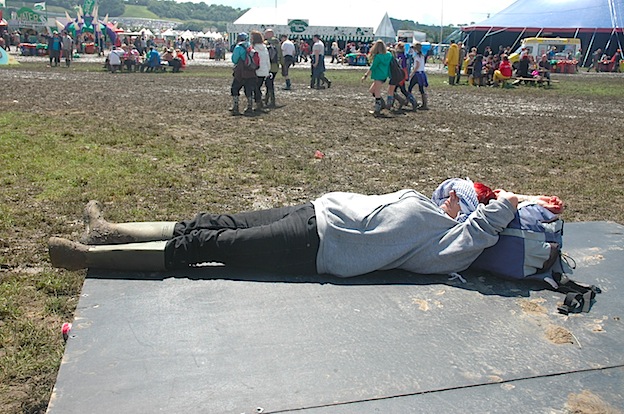 Overpowered by a surprise sunbeam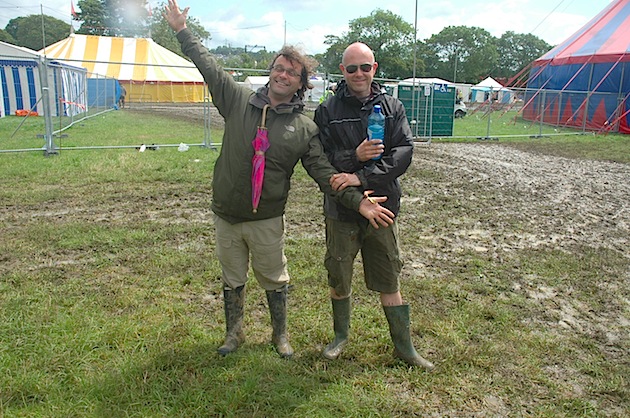 The Couple Odd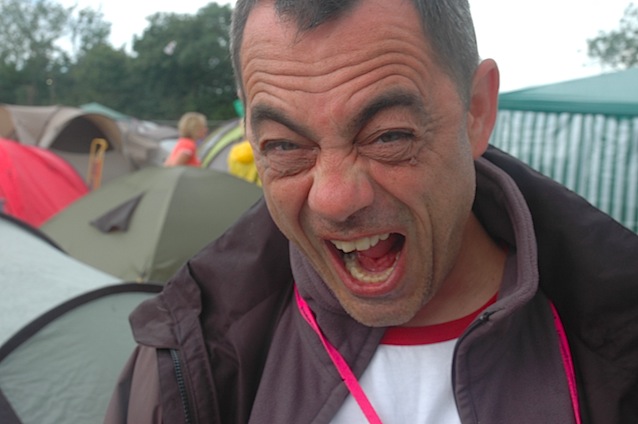 Another absynth casualty.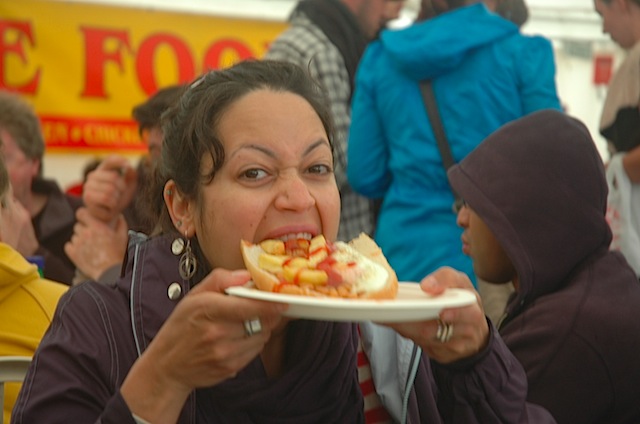 When food into face must go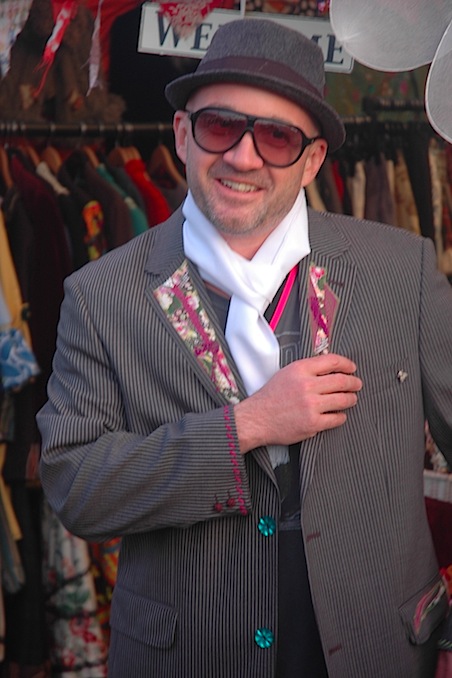 Who be dis cheeky little fing? It's Jamie, BF (before faff)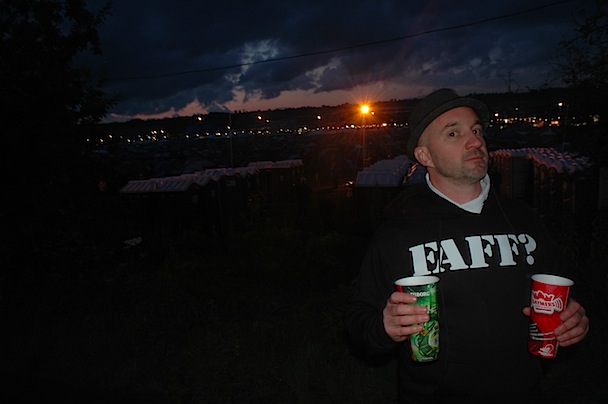 and AF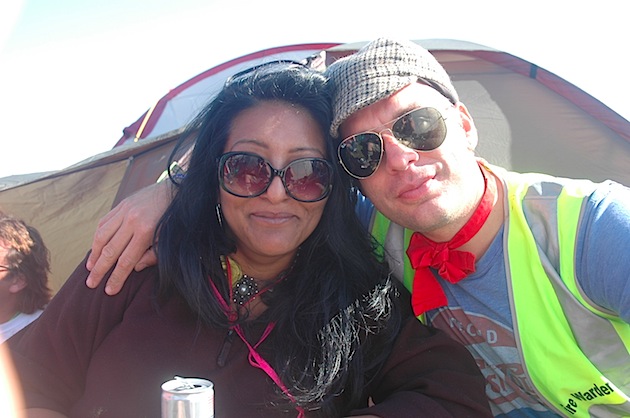 Me and Lovey: 'oldin it down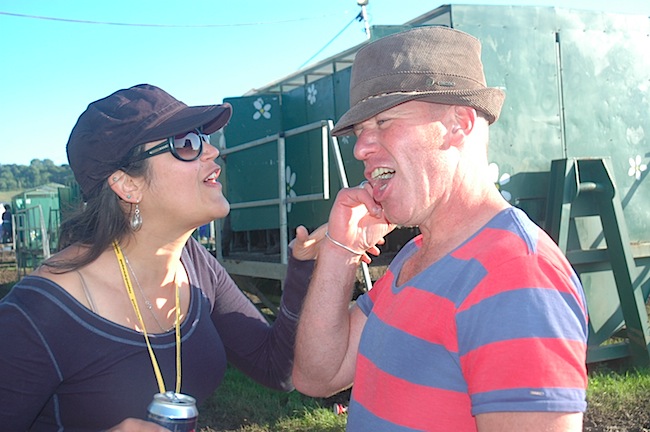 Andy: sometimes even hearing difficulties can come in handy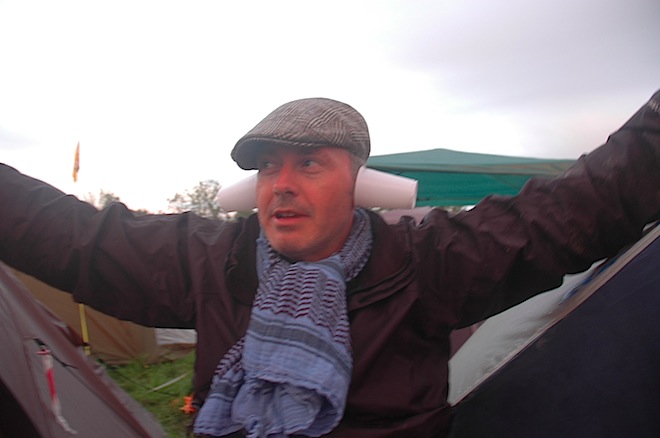 other defensive techniques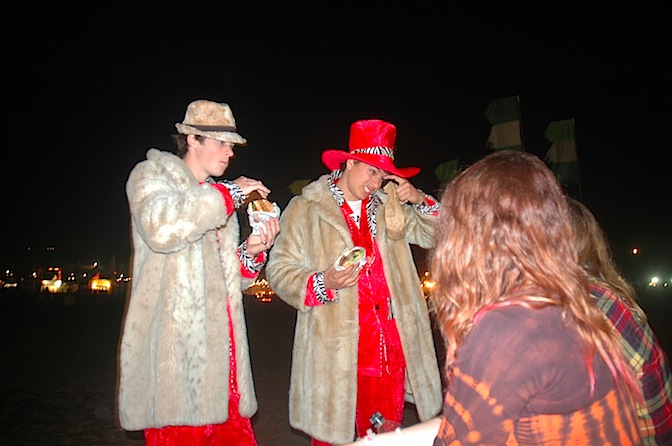 Pimp my festival…..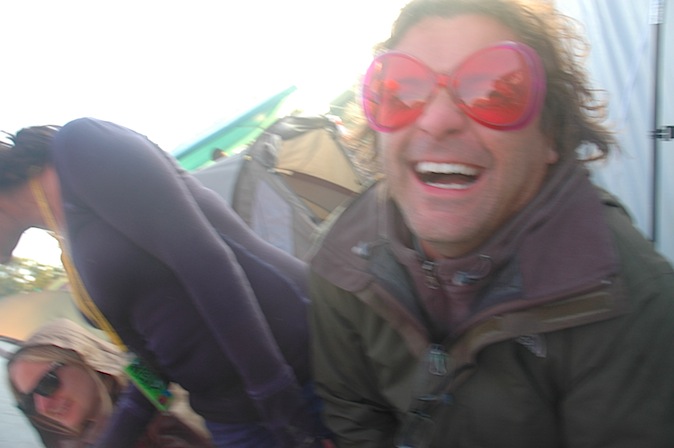 phhhhht!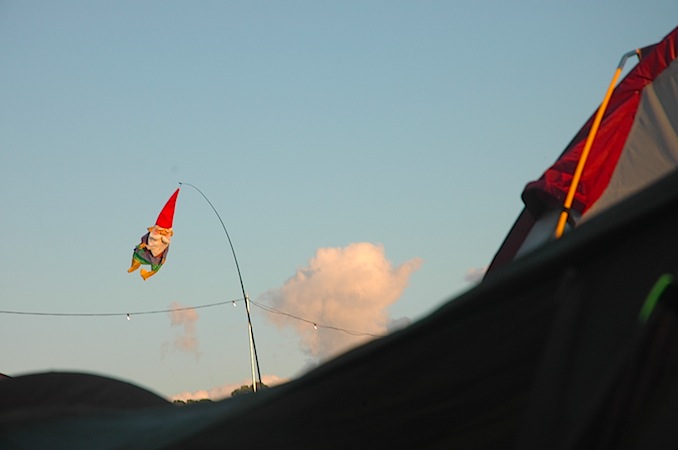 the famed Child-Sized Gnome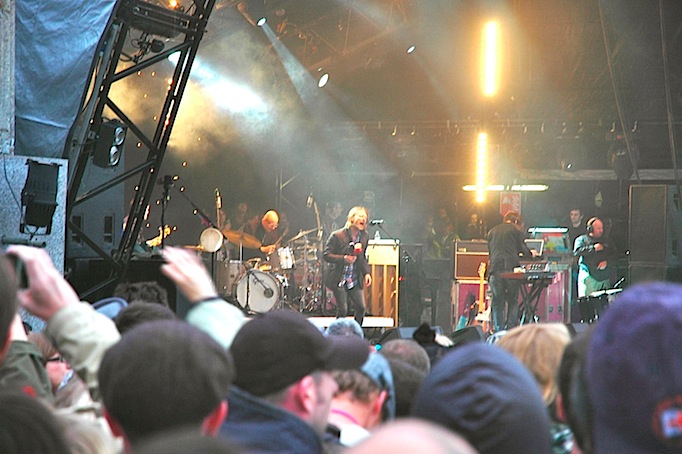 Yorkie on maracas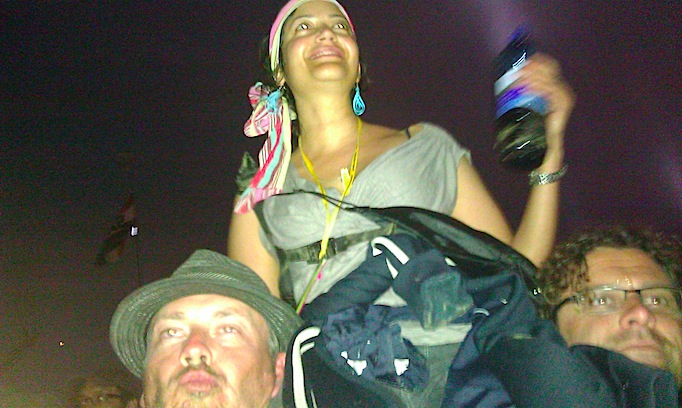 Kenz gets a leg up for Elbow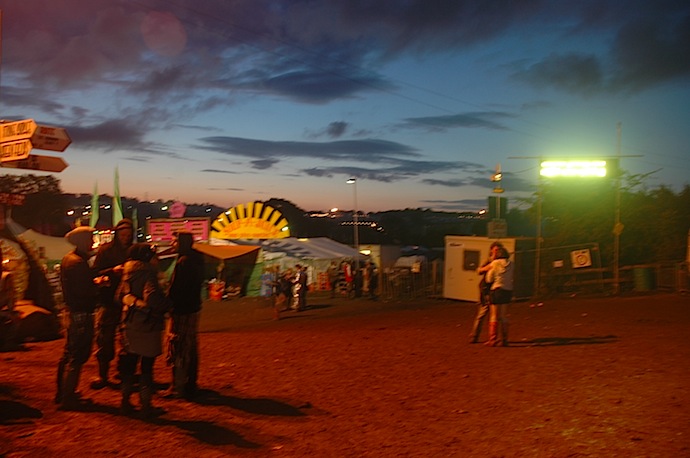 nightime moodiness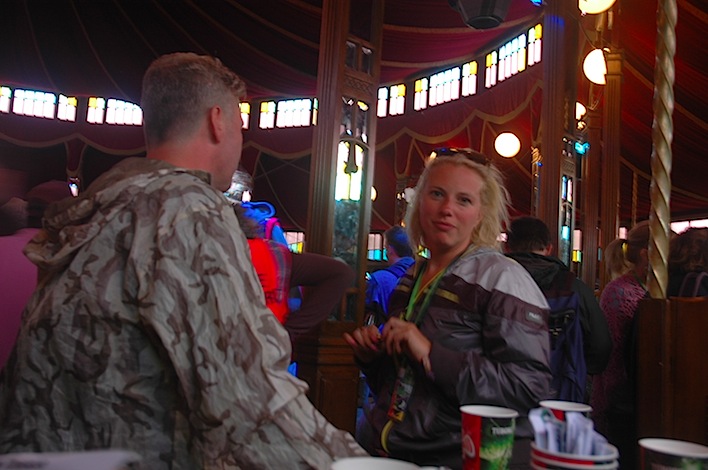 Jules and Barry in the PP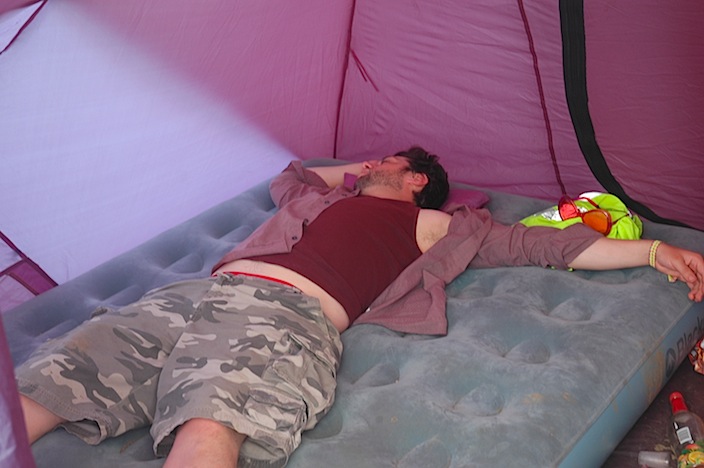 How the mighty fall
Mick Jones: glasto royalty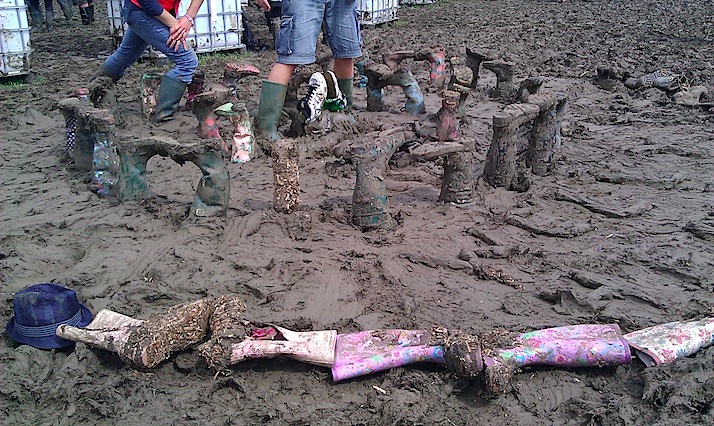 WellieHenge
there are, like, way more photos dudes. fill them boots.