Much the same way that ending a rain of hammer blows to the head can feel like pleasure, one of the best things about sleeping rough is that you have a renewed appreciation for all those things you took for granted.  First among these:  hot shower, clean sheets, chairs not fixed to the floor.
After two nights slung between trees, I was ready for a bit of comfort, and, on my last ninety miles through the Everglades, it was incredibly cheering to think that my next stop would put me in the company of family.
That my brother Jeff was in Florida with his family was a coincidence that we just couldn't pass up. Hence the somewhat migratory pattern across southern Florida, taking me to a lovely corner of Bonita Springs, just north of Naples.
When I got there, it was a joy to see my brother, his wife, and my niece and nephew, who I hadn't clapped eyes on for almost two years. Unfortunately, i was slightly too fragrant to trade anything more than handshakes at first, and was given a beer and promptly ushered inside for a wash.
What followed were a brilliant few days hanging out with the kids, stoking up the sauna, chasing tennis balls and eating food that didn't come out of a cellophane wrapper.  Brilliant.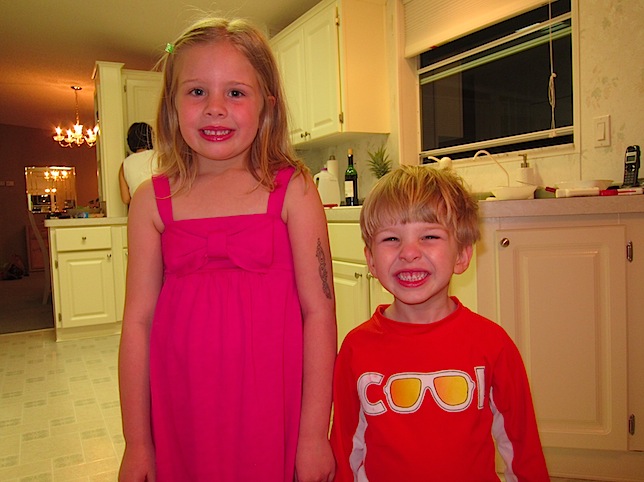 Taylor and Calvin: a sight for sore eyes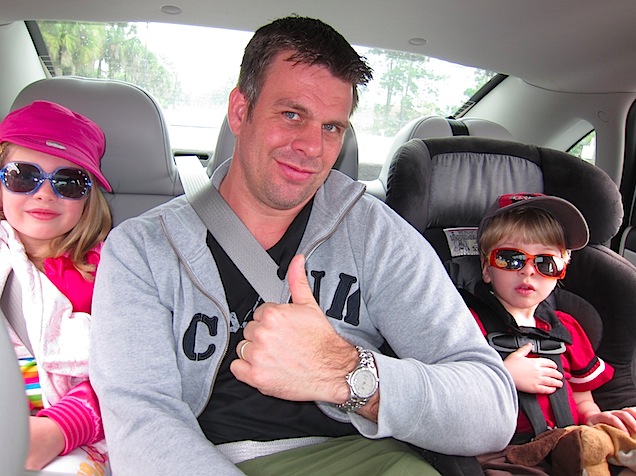 Buddy takes one for the team and squeezes into the back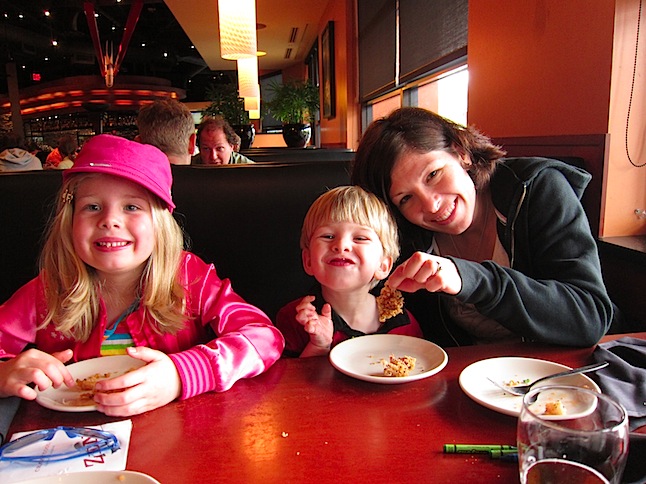 Unlike my crew, these are good eaters, all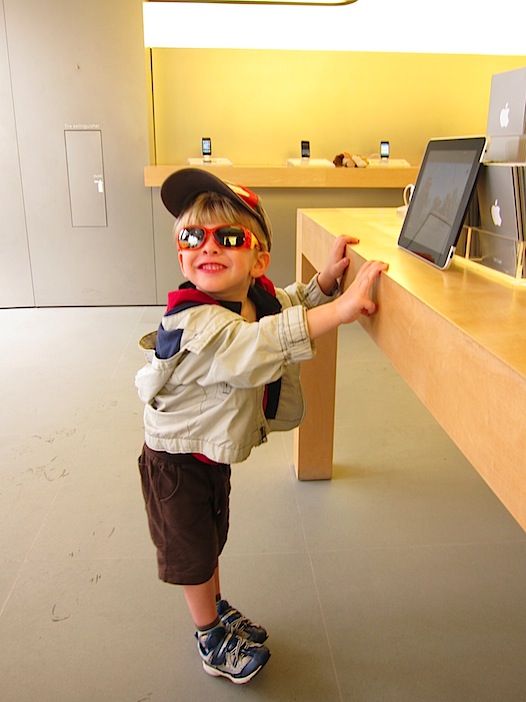 iPoke: irresistible to little fingers
The video cannot be shown at the moment. Please try again later.
The Ballad of George's Meatball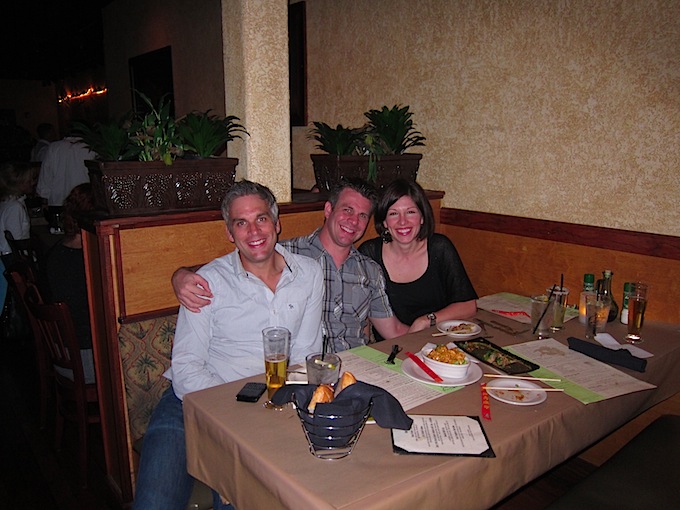 after carrying them 800 miles, i was not going to miss a chance to wear my 'finest'.
this turned out to be my only opportunity.